Tear troughs are well defined, deep, dark hollows that are located between the lower eyelid, nose and upper cheek. They can make you look tired and haggard, and in some cases, unwell. Often they are genetic rather than a sign of ageing, and can appear in some people in their early twenties. However, it is possible to successfully treat tear troughs with the use of tear trough filler. These will plump up the hollows, giving you a fresher, healthier and more rested appearance.
WHAT TO EXPECT
The filler is injected at precise locations and the skin is massaged to smooth the material. During the treatment you will have a mirror so that you can see the results which appear immediately.
SUITABLE FOR
Dermal fillers are suitable for most people, except for those who are pregnant or breastfeeding.
Available
Cork and Dublin clinic. 
Prices
From €440
Prices from
1ml €440 | 2ml €770
Duration: 15-40mins
From £300
Price: From £300
Duration: 15-40mins
Many people suffer from dark circles under the eyes through age, sleep deprivation, sun damage or other causes – and sometimes they're just genetic. Dermal fillers can make your tear troughs look fresher and more hydrated with immediate effect. Dermal filler is injected at precise locations before the skin is massaged to give instant results. This is a safe and long-lasting treatment with minimal discomfort and no downtime.
WHAT ARE TEAR TROUGHS?
Tear troughs are the prominent sunken areas under the eyes that give the appearance of bags or dark circles. The dark circles can be caused by a variety of reasons but give the impression of tiredness and fatigue, even when there has been adequate rest.
WHAT IS A TEAR TROUGH TREATMENT?
Tear troughs can be treated with the use of dermal fillers. The Hyaluronic Acid is injected into the relevant sites to plump the area. As Hyaluronic Acid attracts water molecules, the skin will appear younger and fresher.
IS THE TREATMENT SAFE?
As dermal fillers are made up of molecular structures of Hyaluronic Acid, a substance already taking place in the body, there is a significantly decreased risk of an adverse reaction, and so are very safe treatments.
Depending on the areas treated and the metabolism rate of the patient, dermal fillers can last from 6-12 months. The Hyaluronic Acid is broken down by the body so repeat treatments will be necessary if you wish to maintain a specific look.
The side effects are minimal and temporary. The most common injection related reactions are:
Swelling
Redness
Pain
Itching
Discolouration
Tenderness
These generally resolve within 2 – 7 days.
Do not take aspirin, ibuprofen or Advil for two days after treatment; also, avoid them for one week prior to treatment
Do not use ice on swollen areas after treatment
Avoid exercise, except for walking, for 24 hours after treatment.
Check out some of our incredible results below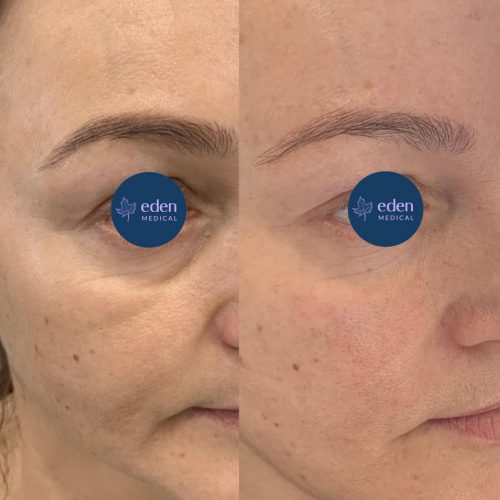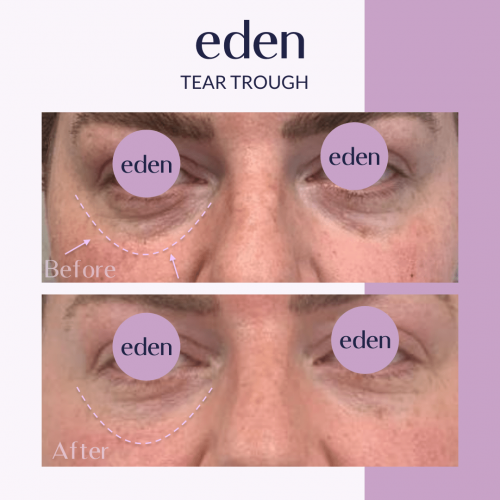 Book your appointment at one of our clinics online today
Need further information or wish to discuss treatment options?
Book your complimentary
clinic consultation
We are delighted to offer you a free clinic consultation with our qualified Doctors
– simply fill out the form below and we'll be in touch.
Our latest pricing guide is available here
Hmm is a retail installment payment plan facility, an easy alternative to paying with cash or credit card for your goods. Eden Medical now accepts payments via Humm.
*Terms and conditions apply. Subject to credit assessment and approval– Minimum Purchase of €80.00 –
To apply you need to be – Over 18 Years of Age – An Irish Citizen or Permanent Resident in Ireland – Earn a Minimum of €21k per year –
Provide proof of PPS number & Address – Have a Credit / Debit Card & Photo ID – Have a Good Credit History. Finance provided by FlexiFi Europe Limited.
Give the gift
of confidence
Treat yourself or a loved one to a gift voucher from Eden Medical
Follow us on facebook & instagram
SUBSCRIBE TO OUR NEWSLETTER
Subscribe to our newsletter for all our latest news and offers